AVEDA
Connecting beauty, environment, and well-being.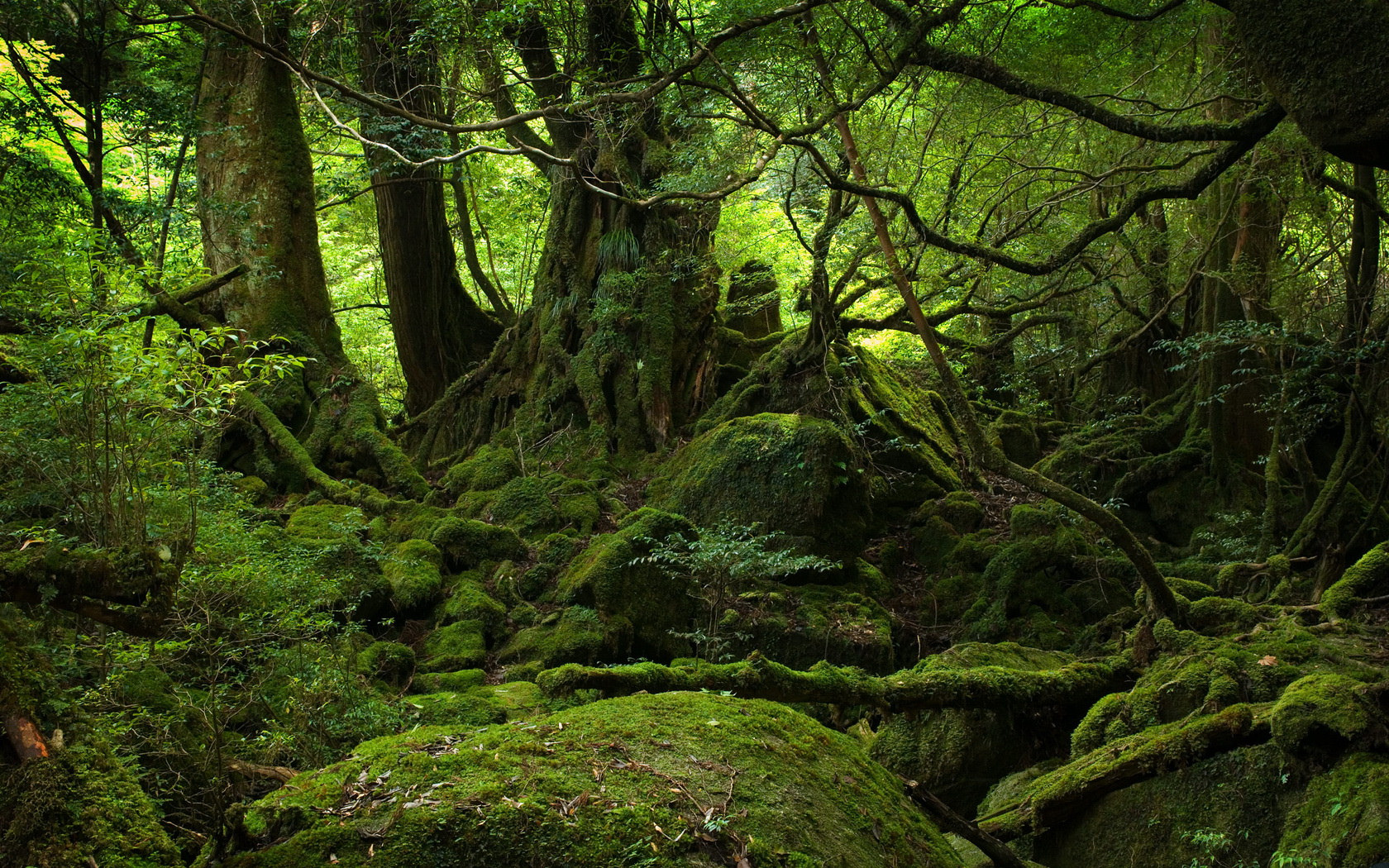 Aveda believes that nature is the best beauty artist of all. This is why the company continually strives to increase their use of naturally derived ingredients whenever possible. Aveda's commitment to deliver high performance, botanically-based products, that are kinder to the planet, goes much deeper than their use of naturally derived ingredients.
Visit the Aveda website to learn more.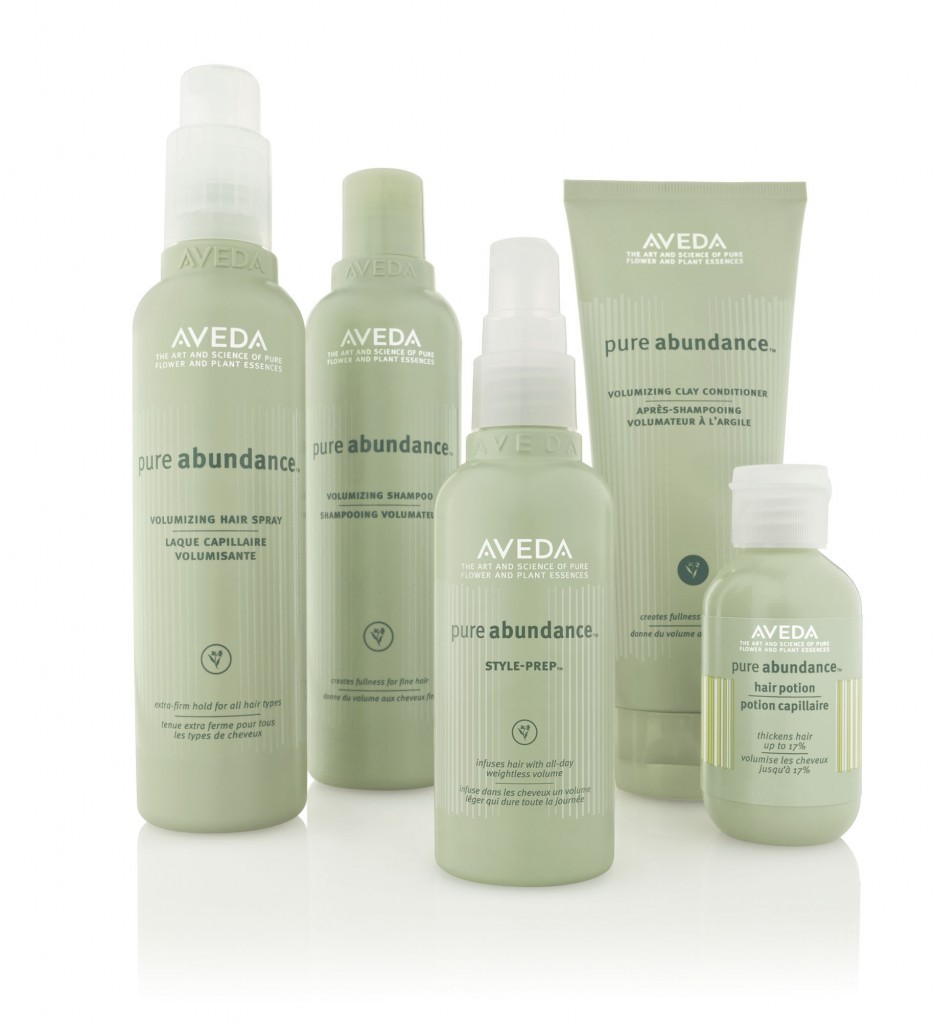 MTMH is proud to carry the Aveda products & color line. Not only is the company paving the beauty industry by utilizing sustainable ingredients and packaging for their products, but their product line is also incredibly versatile.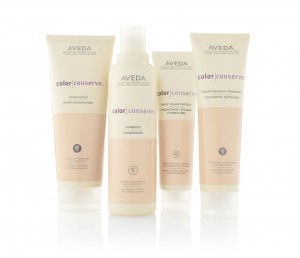 Aveda's line includes everything from Pure Abundance products, which are perfect for those that need a little lift at the roots, to Color Conserve products which are superb at keeping colored hair fresh and shiny until your next appointment.
Aveda has something for everyone, including men!
Not only will these products keep your hair sleek and styled, but there are different levels of hold depending on what kind of style you're looking to achieve. The line is easily customizable and the scents they use smell natural and fresh.
DAVINES
By creating beauty sustainably, we encourage people to take care of themselves, of the environment in which they live & work, of the things they love.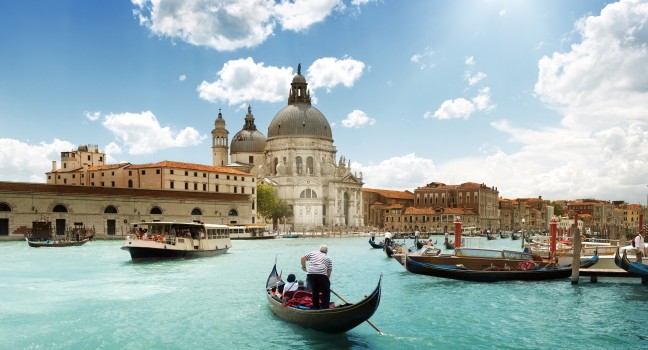 Davines was founded in Parma, Italy in 1983 by the Bollati Family. Davines Group began as a research laboratory producing high-end hair care products for renowned cosmetic companies worldwide. After a decade of honing their expertise, Davines began creating their own brand of hair care products exclusively for salons.
Since the very beginning, Davines has focused on crafting quality products that are scientifically engineered to work and express their distinctive style and spirit. In addition to quality products, Davines believes in the ideal of beauty working through practical and "sustainable" efforts.
Visit Davines to learn more.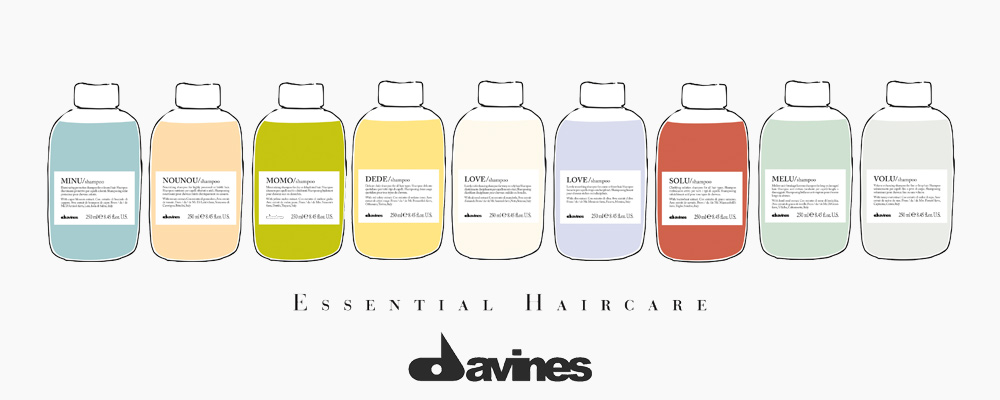 The Davines line includes various shampoos and conditioners to meet all of your hair needs. Curl-enhancing, color-safe, clarifying, volumizing, and nourishing shampoo & conditioner formulas are just a few of the wonderful products included in the Essential Hair Care line from Davines.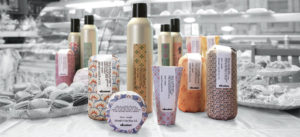 On top of the colorful array of shampoos and conditioners you can choose from, Davines also has a large line of styling products to offer.
MTMH especially loves the packaging design of Davines products. Each styling product from the More Inside line is wrapped in beautiful paper with directions on how to use the product inside! Not only will these products look amazing on your counter or in your shower, but the calming smells and potent ingredients will saturate your hair without having to use a lot of product and will leave your hair smelling incredible.

EUFORA
Beauty Without Compromise.
As keepers of the planet for future generations, Eufora is dedicated to embracing sustainable practices in every phase of their business. The company takes cues from the vision of their founders, Don & Beth Beweley, who, in 1997, started a hair care company built upon a foundation of passion, integrity, and caring.
Eufora takes a proactive approach to minimizing the environmental impact that our daily activities have on our world, and the company believes in creating integral products that respect the environment and the people who use them.
Today, all Eufora products meet the most rigorous standards in formulation, utilizing Certified Organic Aloe, along with nearly 75 different natural plant extracts and essential oils, all of which are classified as renewable resources and considered biodegradable.
Eufora never uses mineral oil or artificially created colorants or aromas. Our fragrances are complex and naturally derived.
Ecologically Correct Harvesting

Socially Fair Practices
Economically Fair Trade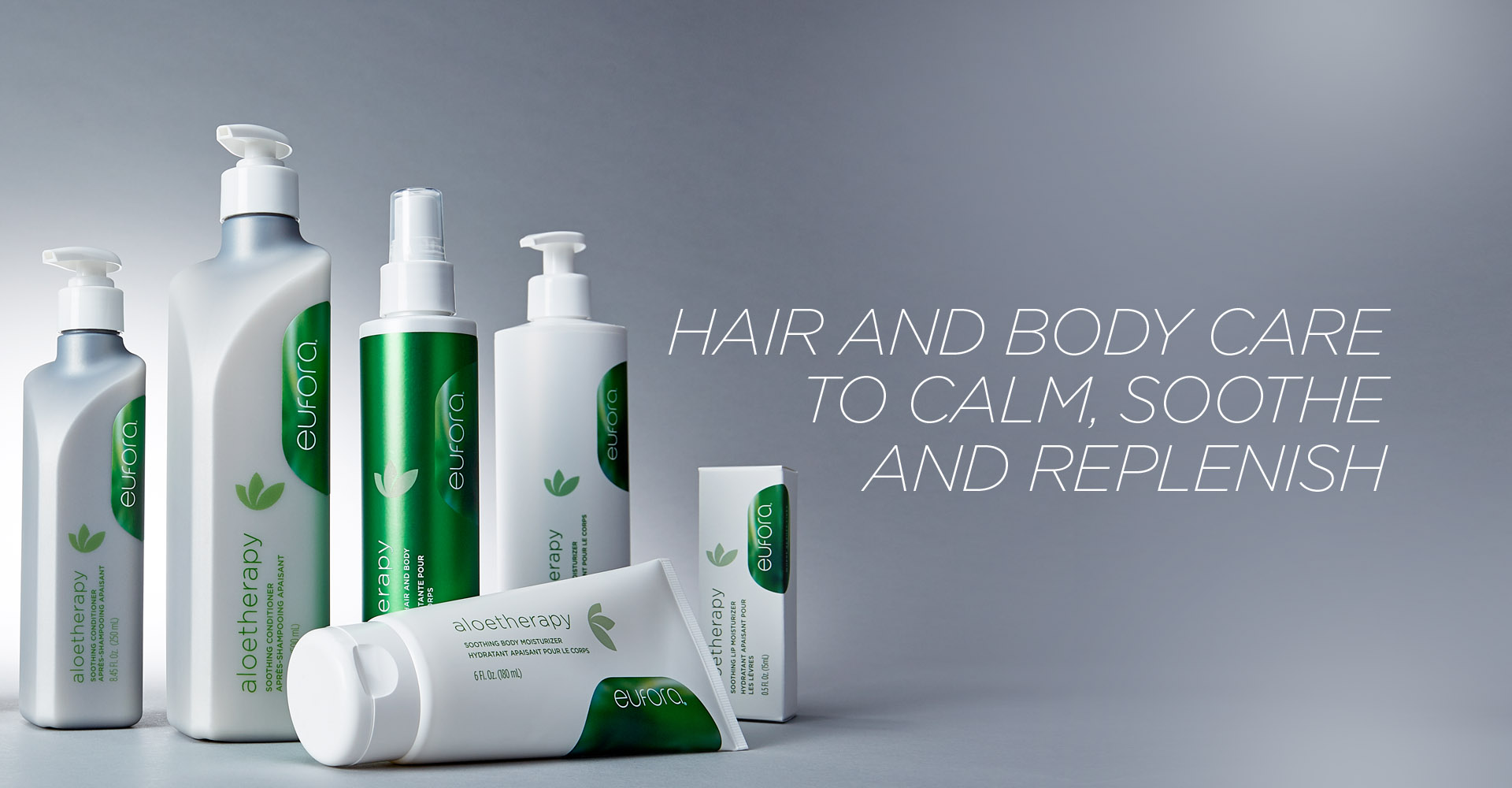 The Eufora line includes specialized categories designed to work for every hair type.
Eufora Style
Whether avant-garde, architectural shapes, or classic comfortable silhouettes speak your style sensibilities, EuforaStyle lets you celebrate the beauty of individuality.
Beautifying Elixirs
Keep hair hazards at bay with Beautifying Elixirs, a powerful regimen of scientifically proven hair-perfecting products designed to transform damaged, brittle, frizzy, lifeless hair.
Aloetherapy
To alleviate symptoms of stress and sensitivity, Eufora has taken a cue from the healing benefits found in nature. Aloetherapy has at its foundation the best beauty secret nature has to offer.
Curl'n
Curl'n science delivers thermal protection and anti-oxidant benefits allowing Curl'n products to work WITH curl pattern instead of against it.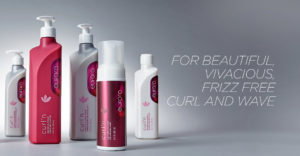 Nourish
All hair types need a little TLC and Nourish delivers the tender loving care needed for hair to look and feel its' best.
Smooth'n
Smooth'n wages war on frizz and dehydration. Enriched with amino acids, vitamins, unique natural oils, and extracts. Smooth'n products leave hair velvety smooth, silky, and shiny.
Thickening
The award-winning Eufora Thickening Collection delivers the latest in scalp and hair science. Breakthrough technology creates the optimum scalp environment for healthy hair growth.
Volume
Improved volume starts with the right cleansing and conditioning regimen. Eufora essential nutrients get right to the root of the problem, delivering performance specific ingredients to provide lift at the scalp.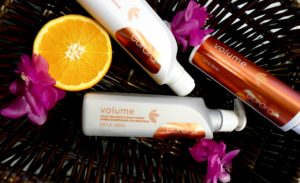 Hero For Men
The Hero for men lines includes everything from shaving products, shampoos & conditioners, and styling products to Revitalizing & Scalp Rescue Treatments. There's something here for every mans hair needs.
BRAZILIAN BLOWOUT
Smoothest, sleekest results.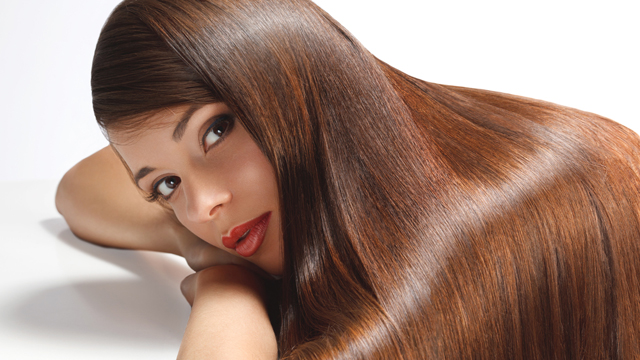 Brazilian Blowout is the only smoothing treatment that can be customized to keep curls and lose frizz, or to achieve a sleek and straight result. Known for significantly reducing drying and styling time for up to 12 weeks, a major benefit of this treatment is that it is finished at the salon with no "down" time. Meaning you can leave the salon and immediately exercise, wash your hair, put it in a stylish ponytail or clip without having to wait days to do so.
Visit Brazilian Blowout to learn more.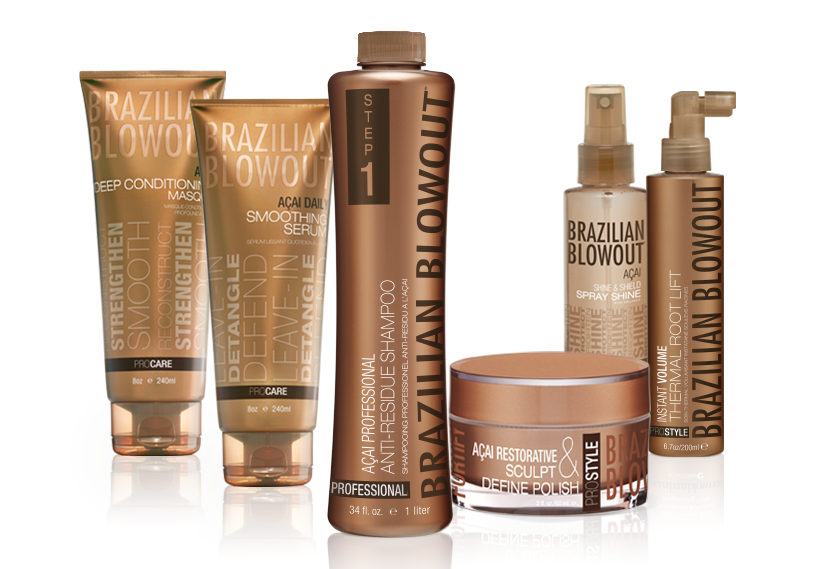 Brazilian Blowout products are incredible for use after the BB treatments or on their own!
MTMH especially loves the scent of the Acai products. The Acai hair care line infuses the hair with an exclusive blend of native smoothing and sealing properties incorporated into a proprietary Brazilian Super-Nutrient Complex. This complex allows for a continual and cumulative smoothing effect to occur while the hair is washed and styled in between professional treatments.
The end result is smooth, healthy, frizz-free hair with radiant shine!
GK HAIR
GK Hair is much more than just a name. It's a brand with a promise. A promise that your hair needs will be fulfilled.
GK Hair invests heavily in research and development to continually advance the science of hair to deliver new and innovative products. From the start, GK Hair has been the leader in the "science of hair", as GK Hair is the first and only company to harness the beauty benefits of Juvexin. Derived from sheep wool through an environmentally-friendly process, Juvexin is delivered to the hair in its natural state.
Juvexin, a keratin anti-aging protein blend, is the most revolutionary development in hair care in the past 50 years. It started with keratin, and then evolved to Juvexin. Juvexin restores the hair from inside out, returning it to a more youthful state. Juvexin is non-hydrolyzed, contains intact keratin, and consists of both large and small molecules. The smaller Juvexin molecules penetrate the cortex, improving and restoring hair from the inside out, while the larger molecules wrap around the cuticle layer of the hair, creating a protective shield against free radicals such as UV rays and pollution.
Visit GK Hair to learn more.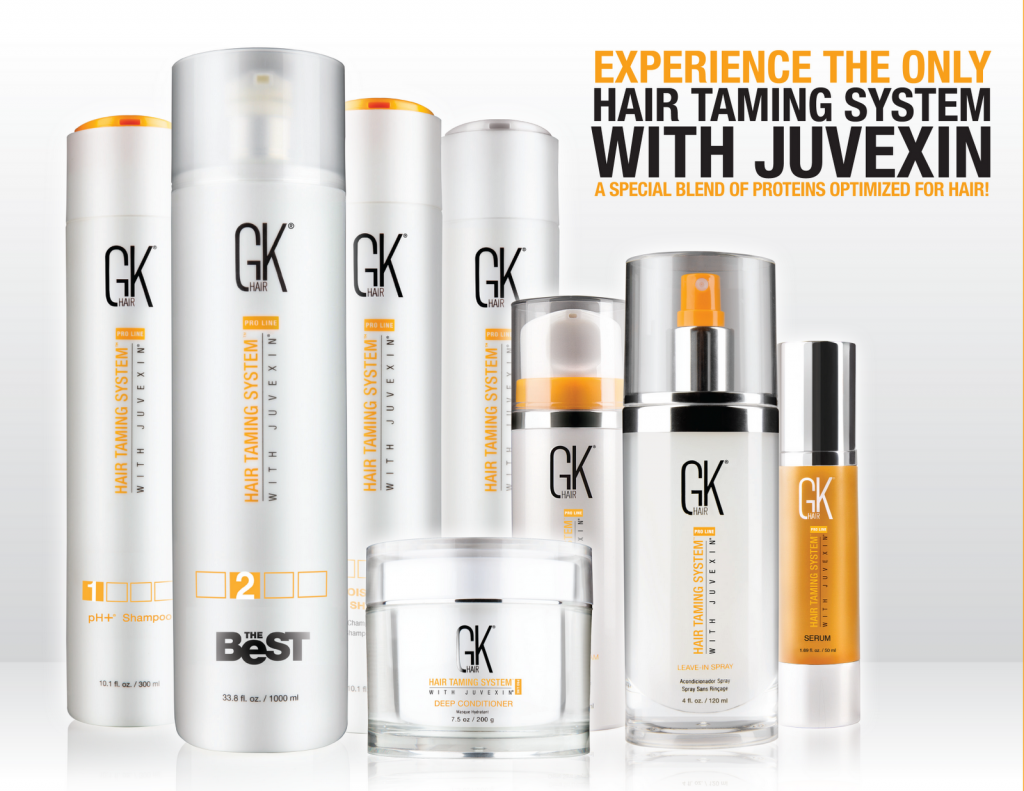 The GK Hair line includes a Color Protection shampoo & conditioner, leave in spray, curl definer, volumizer, and serum all with the amazing Juvexin ingredient included.
MTMH loves how well the GK products work whether you've had the keratin treatment or not. The products truly make your locks feel healthy and restored back to their natural smooth and manageable texture.
IMAGE SKINCARE
Our philosophy is to use superior ingredients to achieve outstanding results.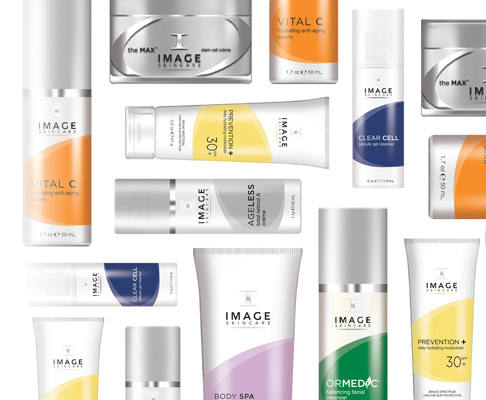 Image Skincare considers themselves to be the most innovative skincare brand in the industry. Image truly offers revolutionary products for every skin type and concern by using the highest percentages of active ingredients allowable by the FDA and consistently seeking out the latest advancements in skincare technology.
In 2014, the newest technology to revolutionize the skincare industry was called Vectorize Technology, which was available exclusively through Image Skincare. Vectorize Technology utilizes up to 100 layers of active ingredients such as stem cells and peptides into sphere-like molecular structures. Once applied to the skin, the encapsulated ingredients are time-released, layer after layer, offering deeper product penetration for a prolonged period of time while delivering unparalleled results.
Director of Image Skincare and European Board Certified Plastic Surgeon, Marc Ronert, M.D., Ph.D., says "Vectorize Technology is a game-changer. It will revolutionize the way the world thinks about skincare. We're very proud to be the only skincare brand in the industry that has this technology."
Paraben-Free
Zero Petro-Chemicals
No Animal Testing
No Chemical Preservatives
No Silicones
All Plant-Based Ingredients
Fragrance-Free; All Fragrances Are From Essential Oils
Manufactured In The United States
Use Soy Ink & Recycled Packaging
A Cosmeceutical Line (A cosmetic product with medical effectiveness & treats living tissue. Over the counter products only effects the top layer which is dead tissue.)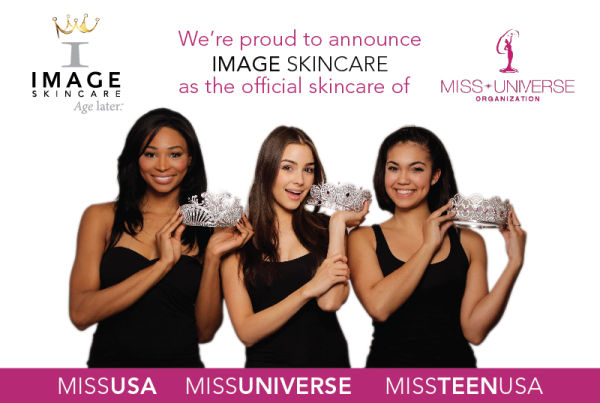 THE ORANGE OWL
Providing simple and environmentally friendly alternatives to essential products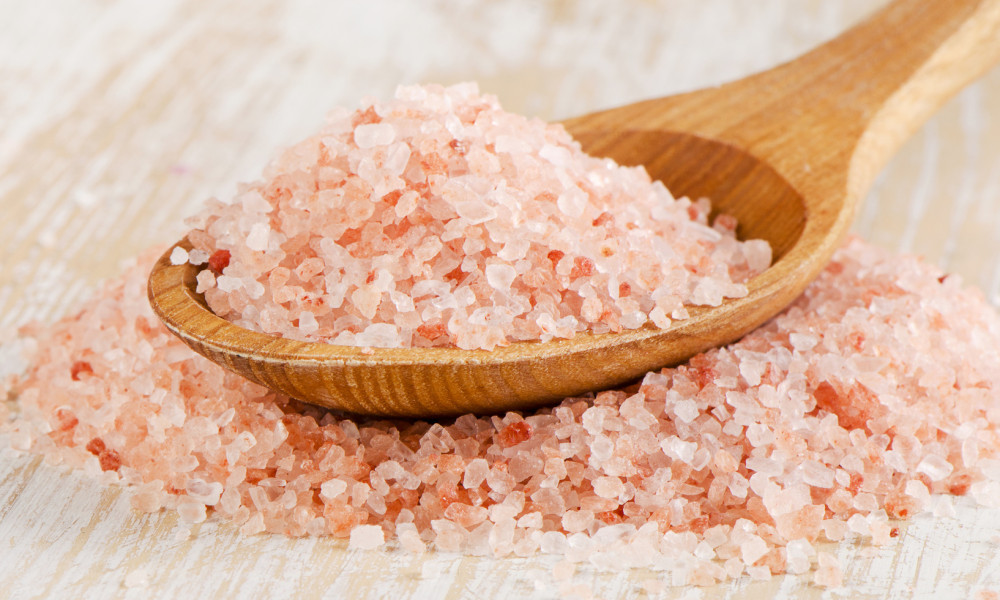 The Orange Owl is a vegan skincare company based in the beautiful state of Vermont. The innovative company considers going green to be one of the most vital components that go into designing their merchandise.
From the smell of early morning coffee with a hint of cinnamon, hikes along some of the most beautiful trails in New England, to a plethora of experiences in India, The Orange Owl finds inspiration in life's beautiful moments. This results in the colors, scents, and textures offered in their incredible products.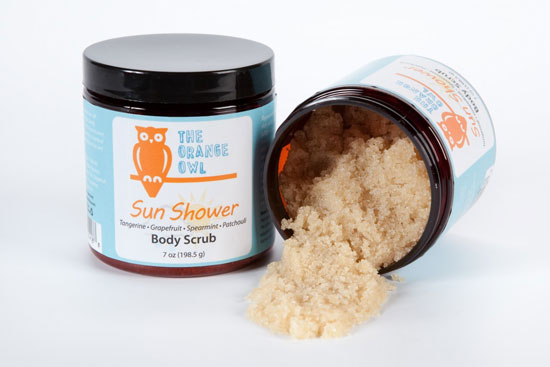 Music To My Hair especially loves that The Orange Owl hasn't forgotten that as you move ahead in life, it's just as important to give back to society. The Orange Owl is involved with The Schooling Project, an organization in India that works towards financing the education of underprivileged children.
We are thrilled to stand behind The Orange Owl as it truly is a beautiful company with fantastic high-quality products for skin types.