TRENDING NOW: F/W 2016 RUNWAY HAIR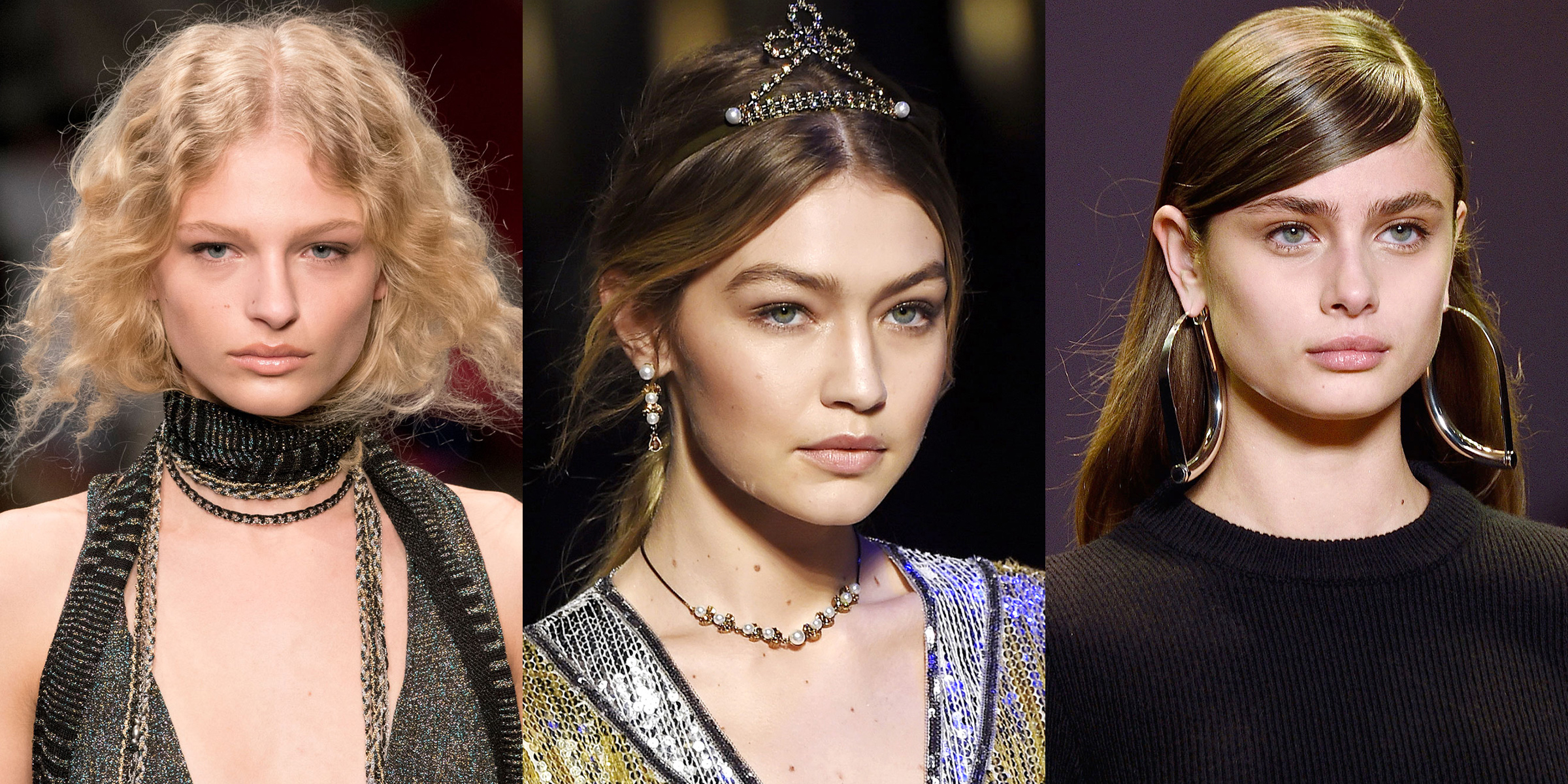 TEXTURE GODDESS
Just like in our Spring/Summer 2016 Trend Report, one of the Fall/Winter 2016 runway hair trends is to embrace natural curly texture.
We love this  because it means far less damage is caused to our clients hair from the over use of curling irons, flat irons, & blow dryers. Of course we believe in using all of those things. However, it's great to give your hair a break every now and then. Plus it's currently on trend so why not give it a go?
Instead of blowing your hair out straight, if you have some natural wave to your hair – shampoo & condition at night, apply a little volumizing mousse (ie. the Davines Volumizing Mousse) and let it air dry over night.
Trust me, you'll wake up with voluminous toussled hair from sleeping on it over night. This technique has been truly life changing for my own hair and I've been able to drastically reduce the damage to my hair over the years by embracing my natural texture.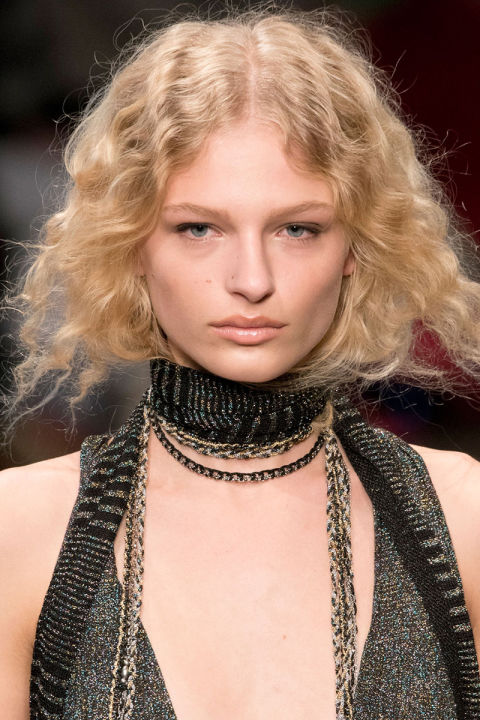 Coming from a girl who religiously straightened her hair for years, I assure you that you start to get used to & even love your natural hair texture after a little while. I suggest investing in some high quality styling products to help bring out the natural wave or curl. This will help to make sure that it doesn't look like you just rolled out of bed (in a bad way).
Check out the Be Curly line by Aveda – which is especially great for bringing out the curl in your hair. The line includes everything from shampoo, conditioner, a curl controller cream, serum, hairspray, & more which are all specifically designed to strengthen & intensify your curls.

MAKE WAVES
This trend is essentially following our "embrace your natural texture" theme. Curls can be styled with curling irons with those that have naturally straight hair, but sometimes the best & most natural looking waves come from sleeping with braids & adding a little moisturizing serum (ie. The Davines Curl Building Serum) for some added slip.
Imperfections are accepted on the runway this season. In fact, hair stylist Orlando Pita added them in at the at the BCBG show where he used a flat iron to create fake cowlicks near the part on one side of the head.
What a lot of the shows had in common was pairing the more natural textures with a center part. Why part it in the center? This gives the hair a softer, cooler, and much more easy going vibe.
VINTAGE HEADPIECES

TIED UP
Looking for a simple, but chic, way to add a little something to any outfit? Why not opt for a simple low-hanging ponytail?
Think french style simplicity.
OR go for the bold tied up look that DKNY went with in their show (see above).
No matter what season it is, Music To My Hair can help you to achieve your ideal hair.
Our stylists are exceptional, our decore is vibrant and cutting edge, and our atmosphere is innovative and unique.
What's not to love about Music To My Hair?
Call 518-313-7723 to get one step closer to incredible hair.
XOXO
Ashley Millet
Music To My Hair Salon & Advanced Academy
1214 Troy Schenectady Road
Latham, NY 12110
518-313-7723