HOW TO: THE KNOT.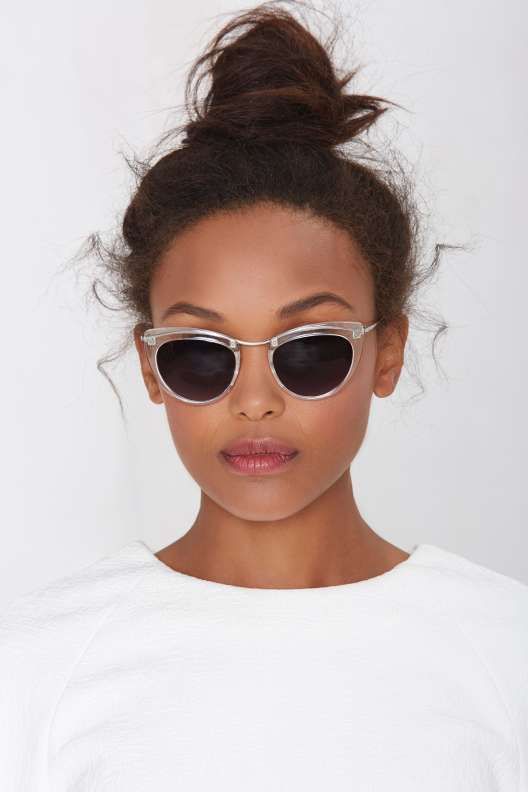 Knots are the perfect hair style to get your hair out of your face & off your neck during the scorching summer months, without sacrificing style. What we love about this look is that you can literally pair a knot with any outfit. Your knot can be messy, perfectly coiffed, half up, to the side, or however you want to style it.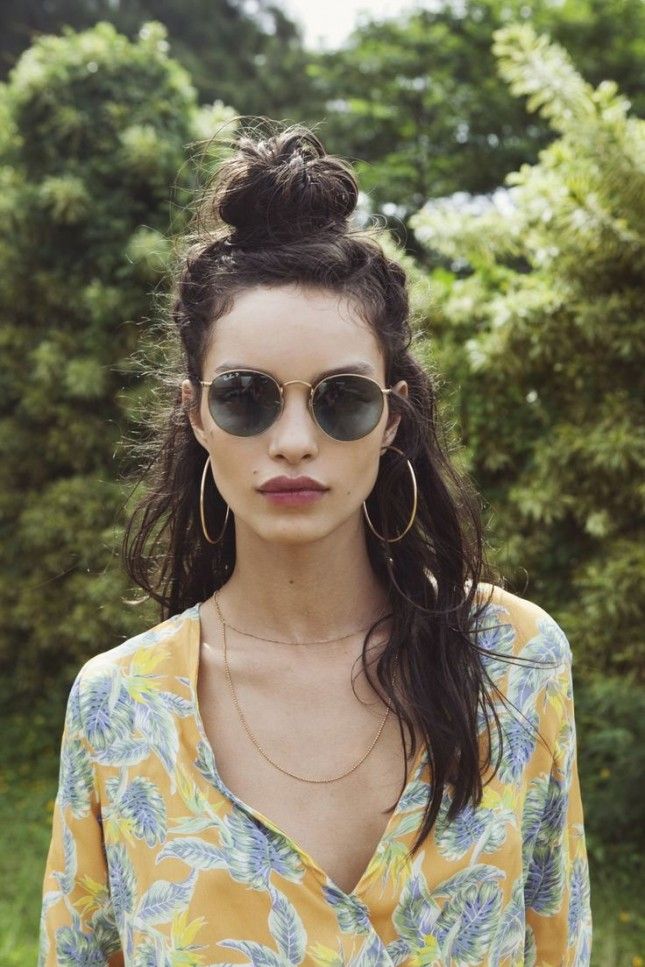 GO HALF-SIES
The half-up top knot looks effortlessly chic, plus it's easy to do!
We love the messy bohemian effect this style gives. To start, you can either embrace your natural hair texture or you can add some waves. Messily wrap sections of hair around a 1 inch clip-less curling iron. Make sure to change the direction that you wrap the hair around the wand every other section or so. This will create an effortless look. The idea here is that you want to look like you just 'woke up like this'. You can spray dry hair with some Davines Sea Salt Spray for some added texture to give a messier look to your top knot!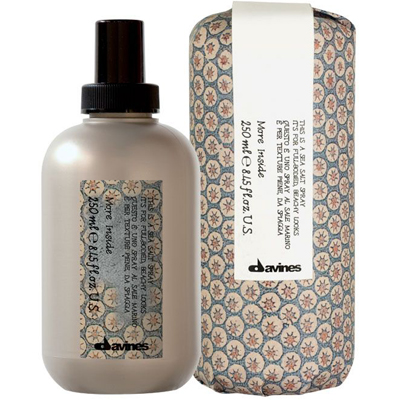 Simply pull back the top section of your hair, using the arches of your eyebrows as a guide for the width. Twist your section into a loose knot at the top of your hair. Feel free to add a pin or two for some extra hold!

SLEEK, SLICK, & STYLED
A sleek chignon is perfect for the business women of the world, who need to look a little more put together for their 9-5 lifestyle.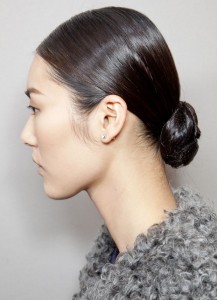 If you want your modern chignon to look super-slick then just prep the hair with some water & lots of blow-dry cream. Rake it back with your fingers and secure the hair into a bun with the ends sticking out. To make the knot look sleek, coil the ends around the bun and wrap an elastic around the entire thing. Lastly, twist the bun clockwise & add a third elastic so that the know is smaller and supertight. Note: This last step may not be necessary if you have thin hair. Use your judgement! Finish off with a light application of medium hold hair spray & you've got a look that will last you through the night.
SIDE-STEP
A side knot is the perfect touch to edge up any outfit. It's different and definitely makes a statement.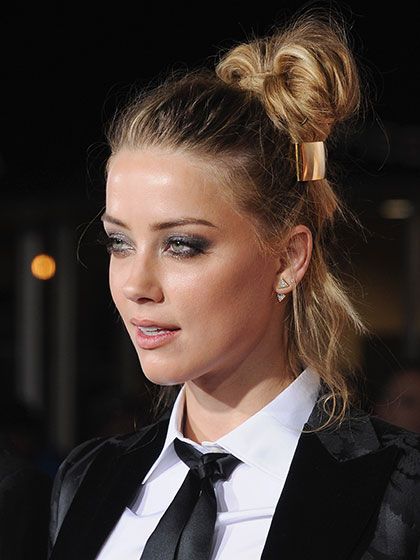 To style this look yourself, add some texture with a half-inch curling iron. Spritz in some texturizing spray from the roots to midlength.
Pull your hair into a high and slightly off-center pony tail & hide the elastic by wrapping a small piece of hair around the hair tie. Next, lightly back-comb the ponytail & spritz with hair spray. Twist the tail end and position it to the side of your head. Secure with a few bobby pins. Note: The ends should fall by the nape of your neck. Take a beautiful barrette and fasten it across the ends at eye level.
Trust us, this modern take on a simple top knot will get you noticed with lots of compliments to follow.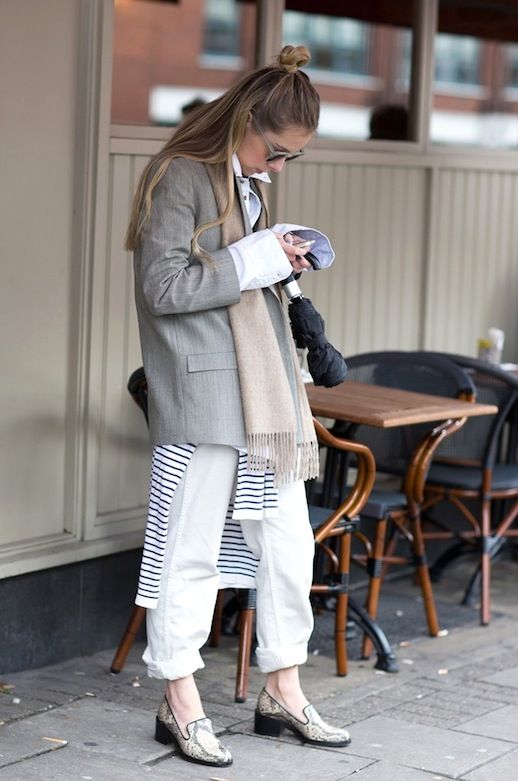 GET MESSY WITH IT
In 2016, we're noticing that sometimes – the messier, the better.
Truly, what is more chic than a style that looks so imperfect that it's actually perfect?
Consider this, the messy top-knot is easy to throw up & it's ideal for second day hair, when you've lived in it a little.  To get the look, flip your head over & spritz in a little sea-salt or texturizing spray. With your head still upside down, gather your hair into a loose pony tail at the very top & center of the head. Twist the pony tail around the base, tuck the ends under, & slide some bobby pins in to secure the style. Gently tug on the sides & pull some pieces out to add to the overall messy look.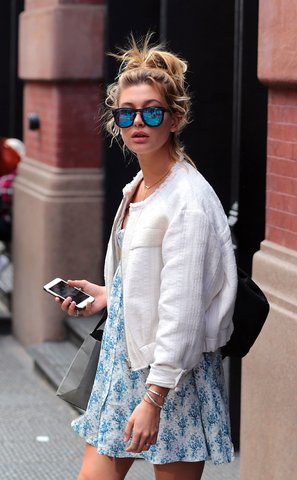 As you can see, there's so many ways that you can rock this look, plus you can pair it with any kind of style.
Let us know what you think down below & tag us with #musictomyhair if you try the look out for yourself.
XOXO
Music To My Hair Salon & Advanced Academy
1214 Troy Schenectady Road
Latham, NY 12110
518-313-7723