MTMH: ALL ABOUT EYEBROW THREADING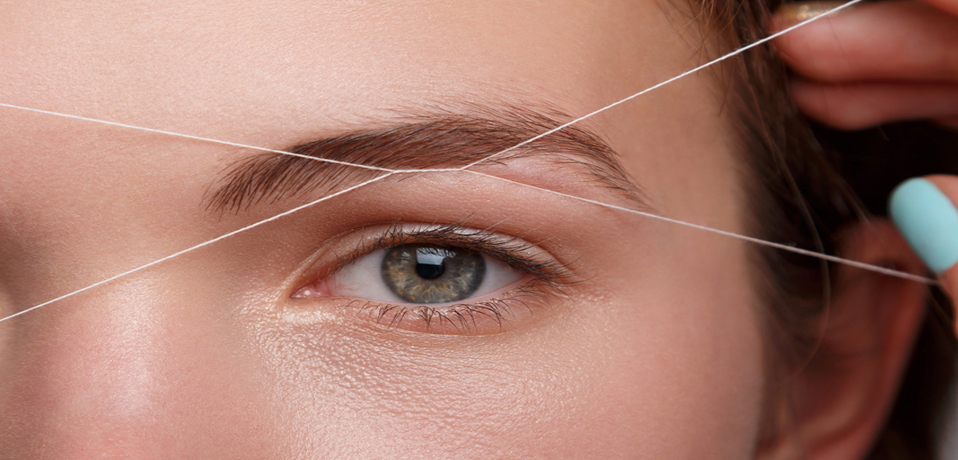 WHAT IS EYEBROW THREADING?
The art of threading is an ancient hair removal technique with origins in Asia.
A thin (cotton & polyester) thread is doubled, twisted, and rolled along the surface of the skin to quickly lift the hair from the follicle.
Threading is the most precise hair removal technique for getting rid of unwanted facial hair. It allows for more control over the shape of the eyebrows and is great for anyone with chemical sensitivities. Threading is also an excellent option for removing unwanted hair on the upper lip & entire face, as well as eyebrows.

WHAT ARE THE BENEFITS OF THREADING?
Threading removes even the finest and shortest hair with ease & doesn't leave the area swollen or red since it's such a gentle process.
It allows for the sharpest eyebrow form & definition – much more so than you could achieve with tweezing!
Threading is quick, inexpensive, lasts 3-6 weeks, & the hair grows back finer than before!
MEET NEENA, OUR INCREDIBLE THREADING SPECIALIST!
Neena has 24 years experience in the beauty industry. Her specialty includes providing complete and entirely unique transformations to her clients eyebrows. She bases the eyebrow shape upon each individuals bone structure and face shape.
 We use a thread to enhance your appearance and provide a sharp and effortlessly flawless design to your eyebrows.
Neena consistently gives her clients results that keep them coming back. She uses classic threading techniques to revolutionize one's appearance, leaving them looking and feeling their absolute best!
Check out what some of our clients are saying about Neena!
"Neena is incredible at what she does and she reshaped my eyebrows to better suite my features. I'll never go back to tweezing my own eyebrows again!"  – Ashley
Ashley Millet
Music To My Hair Salon & Advanced Academy
1214 Troy Schenectady Road
Latham, NY 12110
518-313-7723