MTMH: TOP 5 TIPS FOR HEALTHY, GLOWING, YOUTHFUL SKIN!
STEP 1. INVEST IN A QUALITY SERUM
Serums are far more concentrated that cream or lotion, so you can get away with applying a small amount of a high quality serum daily to see results in your skin. Start by searching for a seum with antioxidants (the skin's major defense against free radicals and stress) and pentapeptides, which are a must-have when it comes to boosting collagen, the support structure that gives skin a firm, youthful appearance. For best results, apply to freshly cleaned skin and follow with a moisturizer to lock in hydration.

We recommend the Image Skincare Vital C Hydrating ACE Serum which is an advanced polypeptide/antioxidant formula including vitamins A, C, E to promote hydration & reduce signs of aging (paraben free).
STEP 2. GET YOUR BEAUTY REST
"Sleep deprivation lowers circulation, which is why you look pale & washed out if you only get a few hours" says Amy Wechsler, one of only two U.S. physicians board-certified in both dermatology and psychiatry. It's actually the best time to rejuvenate your skin. "Your body's cellular renewal team has the night shift, so this if when you want to equip your skin with as many nutrients and hydrating ingredients it needs to do a fine job."
STEP 3. DRINK SOME MORE WATER
"Water helps clear the toxins that cause inflammation and blemishes," explains Eliaz. "It alo assists in transporting nutrients and oxygen to the skin cells, preventing dehydration, which can causepremature aging." Lack of hydration from water can even make skin appear fuller due to the hyaluronic acid, which naturally exists in skin, that will pull in & retain water for a wrinkle-plumping effect. We recommend drinking at least 8 glasses of water each day, more if you're active or live in a warmer climate. Bonus: Try drinking some skin-soothing tea in the morning like chamomile or mint!
STEP 4. GENTLE EXFOLIATION IS KEY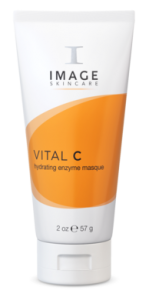 Stop in a pick up the Image Skincare Vital C Hydrating Enzyme Masque which works to gently exfoliate the buildup of dull, dry skin. Nourishing Vitamins A,C, A hydrating enzyme masque that gently exfoliates the buildup of dull, dry skin. Nourishing Vitamins A, C, and E promote healthier, more radiant youthful skin.
"Over time, the natural enzymes in your skin work less effectively at removing dead skin cells, so they hang on and prevent your skin from reflecting light," says Wechsler. What's the result? You end up looking ashy and gray. Instead, speed up your skin's cellular turnover and smooth its surface with apha-hydroxy acids (AHA) like glycolic acid or lactic acid.
Beware, despite the fact that a lot of products include AHA's, the concentration is often far too low to do much for your skin. Wechsler suggests, "Look at the label to see how much it contains and pick one that's around 8%. Anything more is too much." Expect some initial stinging at first, it should subside as your skin gets used to it.
STEP 5. STAY OUT OF HOT WATER
Sure, a steaming hot shower may feel great, but it's one of the worst things you can do for your skin. Not only can this strip essential oils from the skin, but it also creates a mild burn. In turn, blood vessels respond by dilating in an effort to cool the skin, causing flushing and ruddiness. "When you're in your twenties, you can take a hot shower, bed red & swollen and recover in an hour. However, in your thirties it may take 2 hours." says Alexiades-Armenakas. "By your forties, your skin just doesn't have the ability to shrink back to its original state so you stay ruddy all the time."
MUSIC TO MY HAIR

BONUS TIP

:
Treat your skin by getting routine monthly facials to look healthy, glowing, & youthful! Not only do facials give your face a deeper clean that you'd be able to achieve with a cleanser, but it also helps to reduce fine lines & wrinkles, evens your skintone, and slows the aging process.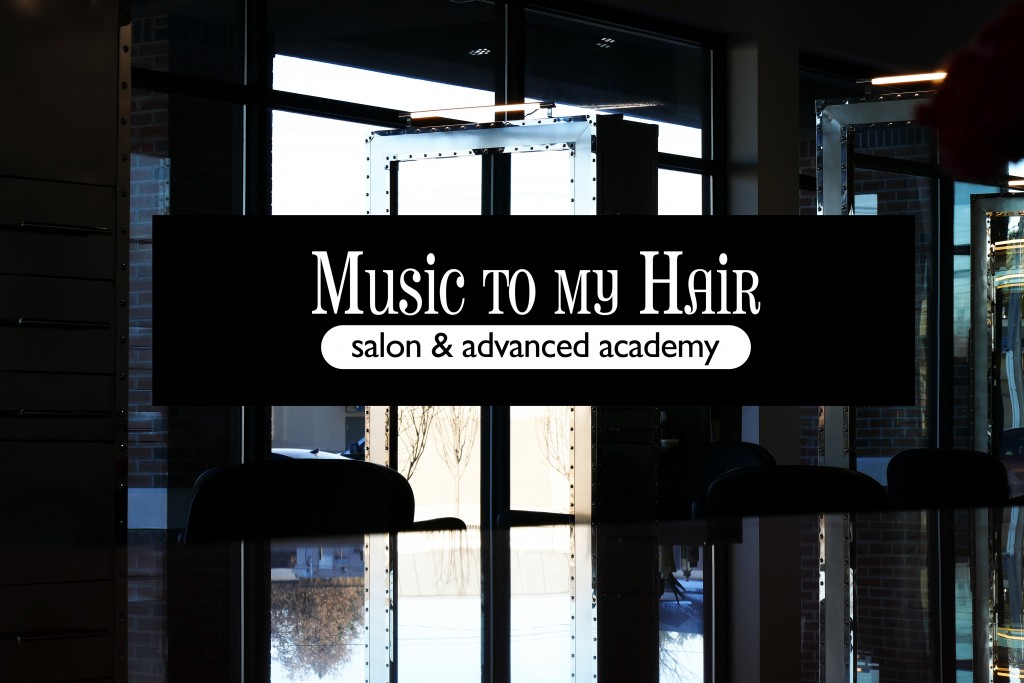 Learn more about the facial services we offer at Music To My Hair, meet our incredible esthetician Brianna, and get the inside scoop on why facials are incredible for maintaining & perfecting your skin here!
OXYGEN FACIALS

, TEEN FACIALS, FIRMING NECK & DECOLLETAGE TREATMENTS,

CHEMICAL PEELS

, LED TREATMENTS,

24 KARAT GOLD MASKS

, & SO MUCH MORE.
It's all at Music To My Hair.